It is shaping up to be a winter for the record books in Texas and Dallas has not escaped the cold, snow and ice. Car accidents in Dallas and the surrounding area have been blamed on snow and ice. Officials are urging motorists to use caution in inclement weather, and to be aware of the possibility of ice on bridges and overpasses, especially during your morning commute.
Dallas personal injury lawyers do not handle as many winter car accident claims as our fellow attorneys do in, say, Buffalo or Maine. But the lack of consistently poor weather through the winter months can actually increase the risk of an accident during winter storms.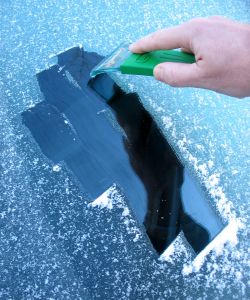 During Super Bowl week, the Texas Department of Transportation brought personnel from the Amarillo, Brownwood and Atlanta districts to assist in the Dallas-Fort Worth region.
"TxDOT's first priority is always safety. Icy roadway conditions are certainly frustrating to motorists, but know that TxDOT employees are out in force, working to improve conditions for travel," said Amadeo Saenz, TxDOT executive director. "Our employees take pride in their efforts to provide a safe transportation system throughout the state, even if that means time away from family and loved ones as they respond to poor conditions in other areas of the state."
Motorists are encouraged to avoid travel whenever possible in icy conditions. Those who must travel can check conditions at www.txdot.gov. Information about road conditions is also available by calling the Travel Information Line at 1-800-452-9292.
Dallas winter driving tips include:
-Remove snow and ice from your vehicle. Make sure headlights and taillights are visible and functioning properly.
-Accelerate slowly.
-Allow more distance between your vehicle and the vehicle ahead.
-Brake slowly and gently.
-Don't drive faster than conditions allow.
-Use caution around bridges, overpasses and shaded areas.
-Use non-freezing windshield fluid.
-Use snow tires or chains when necessary.
-Stranded motorists can call 800-525-5555.
If you or a family member is hurt in a Dallas car accident, contact Dallas Injury Attorney Mike Goolsby for a free consultation to discuss your rights. Call (972) 394-2141. Serving Dallas, Carrollton and the surrounding areas.