Talking on a hand-held cell phone while driving is banned in 10 states, but it's not in Texas. Texting while driving has also been banned in a number of states, but not in Texas. This could all quickly change if a proposed House bill becomes law. Rep. Carolyn McCarthy, D-N.Y., recently introduced legislation that would federalize driving and cell phone usage for everyone. Currently, laws are managed by individual states.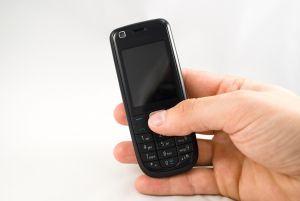 Under this proposed legislation, the bill would require the U.S. Department of Transportation to set up a nationwide standard for all drivers that would prohibit cell phone use while driving. This proposed law aims to reduce the risks of distracted-driving car accidents in Texas and elsewhere throughout the country.
Our Dallas personal injury attorneys understand that this may be a necessary move by the federal government to increase the safety all drivers around the nation. As technology continues to advance, so does the frequency of these types of accidents. Drivers are paying more attention to their cell phone, GPS devices and other technological applications. Drivers in Texas may no long have the "luxury" of using their handheld cell phones while operating a motor vehicle.
"Driving while making a phone call, texting or using apps can be as dangerous as driving drunk, and much more common," Rep. McCarthy said. "With some basic commonsense rules that are already in place in some parts of the country, we can reduce injuries and save lives in America."
This proposed law comes at a time when drivers are welcoming these new technologies with open arms. Today's drivers are able to talk to their friends, shuffle through their iPod play lists and find their destinations, all while driving.
"Consumers are wanting, expecting and you could say demanding more technology in their cars," said Tim Jackson, president and chief executive of the Colorado Automobile Dealers Association. "As their lives have become more technologically driven, they want those same creature comforts in their cars."
The proposed legislation does exclude some of these new technologies. Drivers will still be allowed to use voice-operated, vehicle-integrated devices, as well as voice-operated GPS systems. Hands-free devices will still be allowed, even though they still cause cognitive distractions. Researchers have concluded that these types of devices pose much less serious problems than using a hand-held device.
Under this bill, if passed, the DOT would have to conduct a study on distracted driving and focus particularly on the issue of cognitive distraction and the impact of distraction on young, inexperienced drivers. Within two years, the DOT would then be required to report its findings to Congress. They would then have to provide recommendations for revising the minimum distracted driving prohibitions and penalties states must comply with. States would then be given two years to comply with the law. If they fail to do so, they could face a 25 percent reduction in federal highway funding.
According to the National Highway Traffic Safety Administration, nearly 5,500 people were killed in traffic accidents in the United States in 2009. The number one distraction reported in these accidents was the use of a cell phone. Drivers that were age 30- to 39-years-old had the highest proportion of cell phone involvement in these incidents. Drivers under age 20 made up the greatest proportion of distracted drivers.
"We have found any sort of distraction increases the likelihood of being in a crash, even with hands-free options," said Kevin Hobbs, vice president of marketing and communications for AAA Colorado. "We encourage people to eliminate as much distraction as possible."
The Goolsby Law Firm is dedicated and motivated to fighting for victims and their families who have suffered in Dallas, Carrollton or the surrounding areas. If you or a loved one has been injured in an accident with a distracted driver or any other car-related accident, call for a free consultation at 1-972-394-2141.
Additional Sources:
Safe Drivers Act of 2011 Introduced to Congress, by Matt Keegan, Auto Trends Magazine
Today's drivers expect more from their cars, triggering an influx of tech-infused vehicles, by Christian Toto, Denver Post
More Blog Entries:
MADD Announces Most Dangerous Days for Teen Car Accidents in Texas and Elsewhere, Dallas Injury Lawyer Blog, June 10, 2011
Cell Phone Use Blamed for Deadly Dallas Car Accident, Dallas Injury Lawyer Blog, May 17, 2011