Our Dallas personal injury attorneys would like to wish everyone a safe and fun holiday weekend. The Fourth of July holiday weekend is one of the most crowded on our roadways, and our waterways. To stay safe, travelers should double-check their boat's and car's equipment to help ensure the safety of family and loved ones.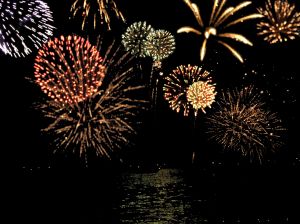 Although many boat owners opt to not go out on our waters during holiday weekends like the one approaching, that doesn't stop many novice boaters. Experienced boaters expect that, on holiday weekends, the waterways will be jam-packed with inexperienced boaters who go too fast and drink while boating.
During the Fourth of July weekend, it is not uncommon for friends and family to join together to celebrate. Many times these celebrations involve the consumption of alcohol. What they should not include is driving a motor vehicle after drinking. Your risks of being involved in a boating or car accident in Dallas only increase during these long holiday weekends.
Recent studies show that drivers who have a blood alcohol concentration of .08 or higher are 11 times more likely to die in a car accident. According to the National Highway Traffic Safety Administration, there were nearly 11,000 deaths because of traffic accidents involving a drunk driver in 2009. These accidents accounted for more than 30 percent of total traffic fatalities for the year. Texas witnessed nearly 1,500 of these drunk-driving-related accident deaths during that year.
According to Life Tips, these are the some of most dangerous holidays for DUI accidents:
-New Year's Eve
-St. Patrick's Day
-Fourth of July
-Thanksgiving
-Christmas
It is during these times that drunk driving accidents happen with more frequency. Motorists are urged to completely avoid our roadways during these major holidays.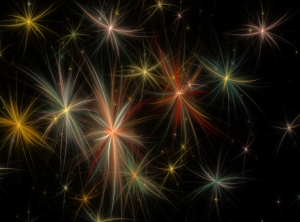 It is also important for you to help keep our roadways safe and to help reduce the risks of a drunk driving accident. You should follow these tips to if you witness a drunk driver on the road:
-Stay away from the vehicle. Do not try to stop them yourself.
-Try to get their license plate number and the make, model and color of the vehicle driven by the suspected drunk driver.
-Call local authorities and report this information along with the location of the vehicle and the direction it is heading it. If possible, get a description of the driver.
It's worth just a few minutes of your time to save that drunk driver from hurting themselves and/or hurting others.
Intoxicated boaters can produce deadly results in the event of an accident, too. The effects of the sun, wind, waves and a boat's motion can add to an operator's impairment. Don't think that enforcement is not out there busting intoxicated boaters. If you're busted boating under the influence, you can face both federal and state charges with penalties of up to one year in prison and up to $100,000 in fines.
It is important to have at least one passenger on a boat that is able to help the driver to monitor other boats in your area.
Boating safety tips for your Fourth of July weekend:
-Make evasive maneuvers early and deliberately.
-If you're out boating at night, check your lights before heading out and have spare bulbs on board.
-Avoid overloading your boat. You may think the more the merrier, but not when we're talking about boating.
-Remember that the night speed is 30 miles per hour.
-Make sure you have enough life jackets for everyone on board.
Every Fourth of July, the U.S. Coast Guard gets a number of calls about boaters firing emergency flares from their vessels. While it is encouraged for you to carry flares on your vessel, the Coast Guard stresses that flares should only be fired to indicate trouble. With the increase of traffic on our waterways on the Fourth of July, the firing of a flare in a non-emergency situation could result in a delayed response to a real emergency. You could also receive a Class D felony charge, six years in prison, up to $250,000 in fines for lighting off one of these in a non-emergency situation, according to the United States Coast Guard.
According to the Coast Guard, there were nearly 5,000 reported boating accidents in the United States in 2009. These accidents resulted in nearly 700 deaths and more than 3,100 injuries. Reported accidents in 2009 cost nearly $40 billion in damage to property as a result of recreational boating accidents.
Alcohol is the number of cause of fatal boating accidents. Officials estimate that alcohol contributed for nearly 20 percent of all boating deaths.
About.com has offered you a list to top places in our area to watch 4th of July Fireworks in the Dallas/Fort Worth area. Go out, have fun and be safe!
The Goolsby Law Firm is dedicated and motivated to fighting for victims and their families who have suffered in Dallas, Carrollton or the surrounding areas. If you or a loved one has been injured in an accident, call for a free consultation at 1-972-394-2141.

More Blog Entries:
Holiday Travel Expected to Bring a Higher Risk of Dallas, Carrollton Car Accidents, Dallas Injury Lawyer Blog, May 26, 2011
Prom night a danger to teens involved in Dallas drunk driving accidents, Dallas Injury Lawyer Blog, May 7, 2011

Proposed Alcohol-detection Devices could Reduce Risk of Dallas Car Accidents Caused by Drunk Driving, Dallas Injury Lawyer Blog, April 12, 2011