Fatal pedestrian accidents are on the rise again after several years of declines, despite the continued decline in the overall number of traffic fatalities being attributed in part to the economic downturn, the Governor's Highway Safety Association.
While Texas reported the largest decline during the first six months of 2010 — with 42 fewer pedestrian fatalities than during the first half of 2009 — it's still a statistic that concerns Dallas personal injury lawyers; Texas reports more fatal pedestrian accidents each year than almost anywhere else in the nation. The National Highway Traffic Safety Administration reported a total of 416 fatal Texas pedestrian accidents in 2008 — only California (620) and Florida (490) reported more.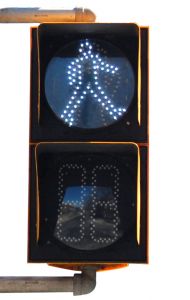 The Governors Highway Safety Association reports California, Florida, Texas and New York account for 41 percent of the nation's pedestrian accident fatalities. By comparison, the 25 states with the fewest pedestrian accidents accounted for just 12 percent of the nation's pedestrian fatalities.
Texas reported 344 fatal pedestrian accidents in 2009 — 166 of those during the first six months. A total of 124 fatal pedestrian accidents were reported during the first half of 2010.
Nationwide, 7 more fatalities were reported in the first half of 2010 than during the same period of 2009. Safety advocates say it is statistically significant because the overall number of fatal traffic accidents has continued to decline.
"Nationally, pedestrian fatalities account for about 12 percent of overall traffic deaths, a small but significant portion," said GHSA Chairman Vernon Betkey Jr. "Given that we have made so much progress in this area, GHSA is concerned to see this reversal. One factor may be the increased distractions for both pedestrians and drivers."
If you or a family member is hurt in a Dallas pedestrian accident, contact Dallas Injury Attorney Mike Goolsby for a free consultation to discuss your rights. Call (972) 394-2141. Serving Dallas, Carrollton and the surrounding areas.