The third annual Traffic Safety Culture Index results are out. This report is done by the AAA Foundation for Traffic Safety to better understand society's views on traffic safety. The information was gathered during May 11 through June 7, 2010, via telephone, from a nationally representative sample of 2,000 U.S. resident's ages 16 years and older.
Dallas personal injury lawyers understand the risk unsafe drivers pose to other drivers on the roadways. We urge all motorists to drive safely and to really consider your own views and attitudes on the critical safety issues facing all of us on the roads.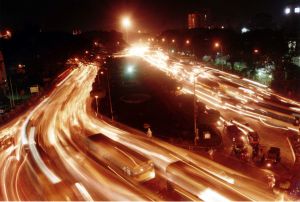 After all, if you or a loved one dies today, it is probably going to be in a car accident.

Here are the results of various questions regarding traffic safety:
-Half of those surveyed have had a personal experience with a serious crash. They have either been in a serious crash, know someone that has been seriously injured or killed in a crash, or both.
-Over half of the participants don't feel as safe driving as they did 5 years ago. In fact, 1 year ago only 35% didn't feel safe. What's causing their fears? Almost 50% responded that distracted drivers were their concern.
-It is very clear that no one approves of drinking and driving, and 87% felt that it is a very serious concern. Less than 2% admitted to drinking and driving in the past month.
Most participants were in favor of required alcohol-ignition interlocks for drivers convicted of a second DWI, but over 66% felt that alcohol-ignition interlocks should be a requirement after the first DWI conviction.
-Most surveyed drivers, over 33%, admitted to frequently talking on a cell phone while driving. More than 66% said they had talked on a cell phone while driving in the past month. Most felt that using a hands-free cell phone was acceptable.
-An overwhelming 88% felt that texting and emailing while driving is unacceptable and is a very serious threat to their safety. But 24% admitted to reading or sending a text or emailing while driving.
-Half of the participants disagreed with a total ban on cell phone use while driving but most thought restricting hand-held cell phones was a good idea. There was significant support for texting while driving laws.
-It seems those surveyed like to speed, almost half admitted to going 15 mph over the limit on highways in the past month. And 33% felt it is OK to do so. However going 15 mph over the limit in residential areas is totally unacceptable. Though most like to speed on highways, more than 66% wanted more police presence to enforce the speed limit.
-Participants felt strongly that running a red light is unacceptable but 33% drivers have done it during the past month.
-Drowsy driving is a completely unacceptable behavior to most drivers yet over 25% admitted to driving when they could barely keep their eyes open in the past month.
-Over 75% of those surveyed always wear their seat belts and most agreed that not wearing one should be a primary offense for which a driver could be ticketed.
If you or someone you love is hurt in a Dallas car accident contact Dallas Injury Attorney Mike Goolsby for a free consultation to discuss your rights. Call (972) 394-2141.