A toddler was killed earlier this month in a motor-vehicle accident. The child was riding in her mother's lap in the front seat of a pickup when it struck a utility pole. The low-speed crash deployed a passenger-side airbag, killing the toddler, according to Gather. The driver fled the scene of the crime. The young passenger, who has not been identified, was taken to Children's Medical Center where she died from blunt force trauma.
Our Dallas personal injury lawyers urge parents to take the proper safety precautions when driving, or riding, with children. The National Highway Traffic Safety Administration (NHTSA) has recently released a new set of guidelines involving safety child seats in effort to further reduce these tragedies.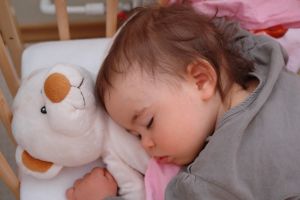 The fatal Dallas car accident happened at roughly 9 p.m. in an alley in the 3100 block of Webb Chapel Extension, according to WFFA. The driver, a 24-year old Lewisville man, fled the scene but later turned himself in to police. He is now facing charges of manslaughter and failure to stop and render aid and is currently being held in the Dallas County Jail with a $15,000 bail.
The National Highway Traffic Safety Administration(NHTSA) recently revised its child restraint guidelines to help prevent incidents like this one. While children should be kept in child safety seats while riding in a motor vehicle, the administration has recently come out with more specific, updated guidelines for parents.
"Safety is our highest priority," said Transportation Secretary Ray LaHood. "The 'best' car seat is the one that fits your child, fits your vehicle and one you will use every time your child is in the car."
The newly issued guidelines instruct parents and caregivers to keep children in child seats for as long as possible before moving them up to the next type of seat, instead of advancing their seating arrangement simply by age. The Administration recommends that parents use rear-facing restraints for as long as their child can fit in them, as long as they abide by the manufacturers weight and height limits for the particular seat. These rear-facing seats are best equipped to reduce stress to the child's neck and spinal cord in the event of an accident.
"Parents often look forward to transitioning from one stage to the next, but these transitions should generally be delayed until they're necessary, when the child fully outgrows the limits for his or her current stage," said Dennis Durbin, MD, FAAP, lead author of the policy statement and accompanying technical report.
The NHTSA would like to point out that their recommendations are consistent with the latest car seat safety advice from the American Academy of Pediatrics, stating that children are recommended to be kept in car seats until they are at least two years of age or have met the height and weight requirements of their particular seat. Both organizations would like to remind parents that there is no need to hurry the transition from one seat to the next as safety should be your main concern when traveling with a child
We've provided you with a list from the NHTSA that allows you to compare car seat featuresamong different models to help you chose the best seat for your child.
If you or your child has been involved in a car accident, contact Dallas Personal Injury Lawyer Mike Goolsby of The Goolsby Law Firm for a free and confidential consultation to discuss your rights. Call (972) 492-8758.