The battle continues. Texas motorists have handed over more than $103 million in fines since red-light cameras were installed back in 2007.
Lawmakers argue that these cameras reduce your risks of an intersection car accident in Carrollton or elsewhere in Texas. Some in the public have a different view. They claim the rising revenue totals only prove that themain impetus is money, according to Dallas News. College Station voters were successful last fall in forcing their city to take down all of the intersection cameras. The Texas House of Representatives passed a measure last year that would have eliminated these cameras, but it failed in the Senate. Those opposed to the cameras say the fight's not over.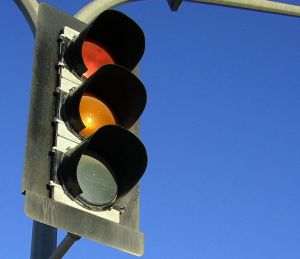 Our Dallas injury attorneys understand that these cameras have caused quite a debate. A recent study, conducted by the Insurance Institute for Highway Safety concluded that cities with red-light cameras reduced the fatal red-light running accident rate by 24 percent and the rate of all types of fatal accidents at intersections by 17 percent. Yet the number of fatal accidents elsewhere decreased as well during the study period. So the debate continues.
"There is a backlash, for sure," said state Rep. Solomon Ortiz Jr., D-Corpus Christi, who co-sponsored the anti-camera push. "City budgeters are counting on these fines as a revenue stream and simply using the argument of safety as cover."
Here's exactly how they work. Red-light cameras take pictures, and sometimes video, of drivers who run red lights. The images are then examined and evaluated by the camera company and then by the police. The fine for running a red light in most Texas cities is between $75 and $100. More studies than not report that these cameras work, at least to some degree.
"They've performed much better than I ever imagined," said Elizabeth Ramirez, chief traffic engineer for Dallas. The city has witnessed declines in red-light accidents at nearly every one of its 59 camera-equipped intersections since the first wave launched in January 2007, she said.
Camera critics not only debate the safety benefits, but also the large amount of money that these cameras have generated. A state law, put into effect back in 2007, requires that all cities set aside half of all of the profits from these tickets to help fund regional trauma care centers. A majority of cities with red-light cameras use their share of the money to fund traffic safety and enforcement efforts.
"In College Station, cameras were not put at the most dangerous intersections, but the most profitable ones," said Jim Ash, a sales representative who began the petition drive to take down the cameras.
It's not just the red-light runners that determine how much money a city will make off these cameras. The contracts that cities have with camera vendors may determine revenue. Cities with cameras do not purchase, operate or even maintain the equipment. They rent these cameras from a vendor under negotiated terms.
Houston reeled in about $24 million since they started the program back in 2007. That's more than triple the total fines that Dallas has collected. Over the last two years, Dallas' red-light camera program has cost more to run than Houston's.
The rates are different because Houston pays a flat monthly fee of $3,000 for each camera plus bonuses if the cameras catch a high number of violators. Dallas on the other hand pays $3,800 a month for each camera. Houston has 70 cameras and Dallas has 59 cameras. They are both contracted with different vendors.
The larger the collections a city receives, the larger the public resistance it seems. This is why city residents are quick to petition to ditch the cameras.
The Federal Highway Administration reports that, in 2004, there were 190,000 injuries and more than 900 fatalities related to motorists running red lights. The City of Dallas installed these cameras in an attempt to reduce the number of right-angle collisions throughout the city by 25 percent. Some argue they're working, while some argue they're doing nothing more than generating a hefty income for the city.