Fox 14 News reports that the Texas Department of Transportation will expand its "Teen Click It or Ticket" campaign statewide after a five-county pilot program showed an increase in teen seat-belt use.
Our Carrollton personal injury lawyers know about the accident risks faced by teenagers. TheNational Highway Traffic Safety Administration reports traffic accidents are the leading cause of death for teenagers ages 15 to 20. In addition to not buckling up, teens are prone to a host of other poor driving decisions, including speeding, drunk driving, distracted driving and riding with too many passengers in the car.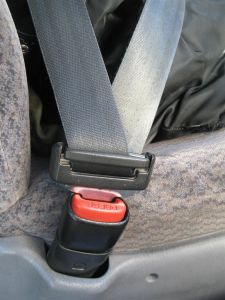 Since launching the program in May 2009, authorities have seen an increase of nearly 10 percent in teen seat-belt use in Bexar, Dallas, Harris, Hidalgo and Tarrant counties. Teens and front-seat passenger buckled up nearly 5 percent more frequently in the five control cities used for comparison.
"We're delighted to say that the teens in our pilot program heard our message and took it to heart. More young drivers and their passengers are buckling up. By expanding this program statewide, we hope teens throughout Texas will always wear their seat belts whenever they're in a vehicle," said Carol T. Rawson, of TxDOT. "Teens need to remember that buckling up can not only save their own lives, but also the lives of the people they love. That's why we're reminding them that wearing a seat belt is so necessary. Every rider. Every ride."
The U.S. Department of Transportation reports that 650 motorists were killed in Texas car accidents involving teenagers in 2008. More than half of teen drivers and passengers killed in accidents are not wearing seat belts.
Almost two-thirds of victims are male. TxDOT is touring a wrecked truck to cities throughout the state in an effort to warn teens about the dangers. The two teens who survived a wreck in the truck were both wearing seat belts.
"This is a very graphic and visual display of a terrible wreck-it's hard to imagine that the two teens actually walked away from it," Rawson said. "Both of them credit seat belts as the only reason they're alive today."
High schools that participate in the program will receive parking lot banners, decals, posters and lawn signs. The campaign also features a website, www.seatbeltsrock.com, where teens can sign up to win one of four iPads.
Since September 2009, Texas' seat-belt law has required all passengers to buckle up — event those riding in the back seat. However, the federal government estimates kids ages 5 to 16 wear seat belts in the back seat less than one-third of the time.
"While we are proud of the pilot campaign results, our work is not over until all Texas teens get the message that buckling up-in the front and the back seat– will save their life," said Tracie Mendez, Driver Behavior Program Manager at TxDOT. "We need to keep up the steady drumbeat reminder throughout the state."
If you or a family member is hurt in a Dallas car accident, contact Dallas Injury Attorney Mike Goolsby for a free consultation to discuss your rights. Call (972) 394-2141. Serving Dallas, Carrollton and the surrounding areas.