Smart Motorist predicts the number of elderly drivers (age 70 and over) in the United States will triple in the next 20 years.
Americans are living longer but ability to drive longer is often debatable and dependent upon individual health and circumstances. Senior citizens cling to their keys as a sign of independence but how much are they at risk for car accidents in Dallas and elsewhere?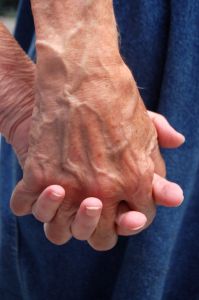 Texas Department of Public Safety reports about Katie's Law, passed in 2007, in which anyone 85 years and over faces tougher scrutiny during the driver's license renewal process.
The law also eliminates the opportunity for anyone over 78 to renew their license by mail, internet, or phone.
Our National Highway Traffic Safety Administration.
Senior driving accidents aren't often related to alcohol (only 5%).
In 2008, the NHTSA reported that almost 400 drivers age 65 and over were involved in fatal crashes in Texas. Two-thirds of those were age 70 or older. Over 30 fatal crashes involved a driver 85 or older.
As our bodies get older, our eyesight and hearing diminish, along with our mobility and reaction time. These are all likely reasons that senior citizens become victims in car accidents. Katie's Law implemented the following requirements for senior citizens to continue driving:
-At age 79, Texas drivers are required to renew license with an office visit and pass the standard test for vision.
-Drivers will be issued a 6 year driving privilege to expire at age 84.
-At age 85, Texas drivers are required to renew license every 2 years with an office visit. Senior citizens are required to pass the vision test upon renewal.
-The annual fee is reduced from $21 to $9 at age 85.
If you know an elderly person that is still driving, you can assist them in making sure their driving skills are up to the task of keeping them safe on the road. If you notice the following things occurring frequently you should talk to them about no longer driving.
Issues to look for include: inability to turn head or obtain clear visibility, missing road signs and markings, confusion in making right and left turns, driving at an inappropriate speed, and a noticeable increase in distractions, irritability or drowsiness while driving.
If you or a loved one has been injured in a car accident in Dallas or the surrounding areas, contact the Goolsby Law Firm to discuss your rights. For a free and confidential appointment call 1-972-394-2141.