SUVs may be not be as likely to be involved in rollover accidents in Dallas and elsewhere throughout the country anymore. New research shows that high-riding SUVs are now much safer and less likely to be involved in these deadly accidents, especially in comparison to ordinary cars, according to CNN.
What may be most surprising is that research done by the Insurance Institute for Highway Safety concluded that an occupant of a 2009 model car is nearly twice as likely to die in a rollover accident than an occupant of a 2009 model SUV.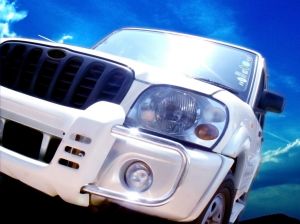 Our Dallas personal injury attorneys would like you to be aware that the type of vehicle you drive can have a huge impact on your safety and ability to survive a traffic accident. Many safe driving advocates worried in the past that SUVs were more likely to roll over on our roads. New statistics show that the vulnerability of a rollover accident is more evenly distributed between all types of vehicles.
New electronic stability control (ECS) may be resposible for the drop in risks for SUV drivers. The Institute believes that this technology may be the biggest factor in the declining rate of these rollover accidents. ESC is a computer-based system that helps drivers to maintain control of their vehicle during abrupt maneuvers. It even helps to keep the driver in control on slippery roads. The new technology is available in all new SUVs sold in the United States. It is said to have greatly reduced the tendency of SUVs to skid and even flip over.
"The rollover risk in SUVs used to outweigh their size/weight advantage, but that's no longer the case, thanks to ESC," said Anne McCartt, the Institute's senior vice president for research.
According to the IIHS report, the overall driver death rate for 2005 to 2008 model-year vehicles from 2006 to 2009 was 48 per million registered vehicle years. The IIHS conducts these death-rate studies every couple of years. This recent rate illustrates a large decline from years past.

According to USA Today, here are the top-10 most improved cars of 2011:
-Buick Regal
-Chevrolet Cruze
-Dodge Durango
-Dodge Journey
-Ford Explorer
-Ford Focus
-Hyundai Elantra
-Kia Sorento
-Kia Optima
-Jeep Grand Cherokee
When vehicles are grouped together by segment, minivans are ranked the best with a driver death rate of 25. SUVs score 28 and pickups averaged 52 driver deaths. Cars averaged 56. It's important to note that large cars performed better than small ones. Four-door subcompacts have a death rate of 82 compared to 46 for large four-door vehicles.