Car accidents are the number one cause of death for children 4 years old and older in the United States. Approximately 1,500 children die in car accidents every year. The American Academy of Pediatrics recently updated their requirement for the first time in years, according to ABC 12.
The move made national news; these new regulations are the result of countless studies that examined the best ways to keep our children safer in the event of a car accident in Dallas or elsewhere.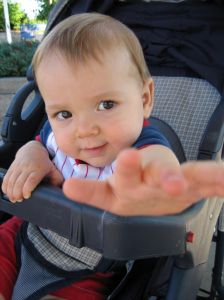 Dallas personal injury lawyers urge you to take the time to review the new recommendations offered by the American Academy of Pediatrics in an effort to keep your child as safe as possible when traveling.
Where in previous years children were to graduate from a rear-facing car seat to a forward-facing car seat on their second birthday, it is now advised that parents keep their children in rear-facing car seats until they're 2-years-old or until they've outgrown the weight and height limits on their current car seat. The new recommendations also advise parents to keep their children in a belt positioning booster seat until they're 12-years-old or have reached 4 feet nine inches tall.
Car accidents are the leading cause of death for children ages 3 to 14, according to the National Center for Health Statistics. An average of four children, under the age of 14, were killed and roughly 490 were injured everyday in the United States in car accidents in 2009, according to the National Highway Traffic Safety Administration (NHTSA). In Texas alone, 147 children died in car accidents that year.
"A rear-facing child safety seat does a better job of supporting the head, neck and spine of infants and toddlers in a crash, because it distributes the force of the collision over the entire body," said Dennis Durbin said, MD, FAAP, lead author of the policy statement and accompanying technical report. "For larger children, a forward-facing seat with a harness is safer than a booster, and a belt-positioning booster seat provides better protection than a seat belt alone until the seat belt fits correctly."
New research concluded children are in fact safer in these rear-facing car seats. A study in the journal Injury Prevent revealed that children under the age of 2 are 75 percent less likely to be seriously injured or killed in a crash if they are properly placed in a rear-facing car seat.
Healthy Children provides this car seat safety guide for parents to help ensure they're effectively protecting their child in a car seat.
In you or a your child has been involved in a car accident, contact Dallas Personal Injury Lawyer Mike Goolsby of The Goolsby Law Firm for a free and confidential consultation to discuss your rights. Call (972) 492-8758.