The "National Work Zone Awareness Week" is aimed at saving the lives of road crews and motorists alike. It's also a time when we remember local workers that we've lost is tragic accidents, like the Texas Department of Transportation (TxDOT) employee we lost in a fatal Texas work accident in 2008. The TxDOT employee was hit by a truck that plowed through barricades on US Highway 82 near the US Highway 75 exit, according to NBC 10. This week is dedicated to him and the safety of workers in all work zones.
Dallas personal injury lawyers would like you to join us in the fight to provide safer work zones this spring. The theme for this year's Work Zone Safety Week is "Safer driving. Safer work zones. For everyone."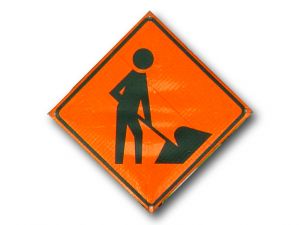 Every April, the TxDOT joins forces with the Federal Highway Administration, national transportation associations and numerous other state DOTs for the celebration and recognition of National Work Zone Awareness Week (NWZAW). As fatalities have decreased in past years, we still use this to remember victims and to raise aware about the safety precautions for both workers and motorists in work zones, according to TxDOT.
"One work zone fatality is one too many. We are continuing our efforts to educate motorists on the dangers of speed and distracted driving in work zones," said Fred Underwood, Texas Transportation Commissioner. "Each of us has the power to protect lives as we drive. We just need to put our cell phones down, stop adjusting the radio and focus on driving safely."
TxDOT looks after nearly 80,000 miles of road with approximately 1,000 construction and maintenance projects up and running at any given time. Motorists frequently encounter these work zones given the abundance of work being done by our state employees to improve our roads.

TxDOT provides us with these statistics regarding work zone incidents and continues to urge you to be extremely cautious in these zones.
-Roughly 8,000 vehicles were involved in accidents near work zones.
-66 percent of the work zone fatalities were male.
-46 of those killed in work zones were 35-year-old or younger.
-One in three work zone accidents is a rear-end collision.
-Of the 108 work zone deaths, 40 were drug and alcohol related.
– Four out of five work zone fatalities are caused by motorists passing through.
While work zone fatalities and accidents have declined about 35 percent in the last year, more can be done to reduce this number. In 2009, 108 people were killed in highway construction and maintenance zones in Texas alone, according to the Gainesville Daily Register.
TxDOT also offers motorists these tips to make traveling through work zones easier and safer:
-Plan ahead. If you know you're route is going to take you through a work zone, leave a little earlier so you're not forced to rush through the congested area.
-Slow down and follow posted speed limits in all work zones. Speeding is one of the major causes for work zone accidents. Don't forget, speeding fines are doubled in these zones.
-Be patient. While the delays from the construction may be frustrating, it only takes a few minutes to slow down and safely pass through.
-Pay attention. Workers and their heavy equipment may only be feet from your passing vehicle. Keep an eye out for unnecessary collisions.
"We work very hard to control a work zone, but it takes a motorist to really do their part in being aware of what's going on," said said Paul Braun, a TxDOT spokesman for the Amarillo district.
If you have been injured on the job, contact Dallas Workers' Compensation Attorney Mike Goolsby for a free consultation to discuss your rights. Call (972) 394-2141. Serving Dallas, Carrollton and the surrounding areas.