First off, the number one most dangerous roadway for a teen to drive on is Interstate 45 in Harris County as it recorded the most teen accidents. This road has more car accidents involving teen driver than any other road in Texas. These figures were taken from the data recorded between 2006 and 2010. This data of teen car accidents in Texas was recorded by Allstate Insurance for the Texas Department of Transportation (TxDOT).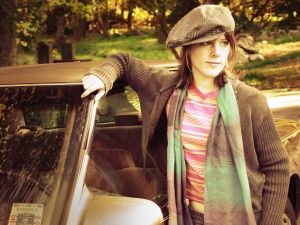 Statistically speaking, teenage drivers are more likely to be involved in traffic accidents anyway, but where they are driving can also play a part.
Roads can be more dangerous for a number of reasons. Danger can increase with the traffic flow, with the road design or with merely the time of day you travel on these roads. Our Dallas personal injury attorneys recognize that the best thing to do for our young drivers is to educate them and teach them the cautious and proper ways to navigate our roadways. With the proper guidance, we can help to decrease the risks of fatal accidents for our teen drivers.
According to the data released by Allstate and TexDOT, Interstate 10 ranks second for logging the most teen accidents in Texas. This interstate is in Harris County as well, making the top two roads located in one area. Interstate 10 in Bexar County ranks third on that list.
The data also points out that the most dangerous time of the year for teen drivers is the time between Memorial Day and Labor Day — commonly referred to as the "100 Deadliest Days." More teens die in car accidents during these 100 days than any other time of the year,
According to the National Highway Traffic Safety Administration, in 2008 there were more than 208 million licensed drivers here in the United States. Drivers between the ages of 15 and 20 made up more than 6 percent, or 13.3 million, of that total.
In the United Stated in 2009, nearly 2,500 of these young drivers were killed in traffic accidents. Another 196,000 young drivers were injured in these motor-vehicle accidents in the same year.
Texas witnessed nearly 600 teen deaths from motor-vehicle accidents in 2009.
With the proper practice and education, we can help to prepare our young drivers for the dangers they will face on our potentially dangerous roadways.
These are the top 5 motor-vehicle accidents by roadways and county involving drivers between the ages 15 and 19 from 2006 to 2010 in Texas:
Roadway/County – Total Crashes
1. I-45 Harris County – 3,091
2. I-10 Harris County – 1,910
3. I-10, Bexar County – 1,727
4. I-35, Bexar County – 1,668
5. SL1604, Bexar County – 1,648
If you have been injured in a Carrollton car accident involving a teen driver, contact a Dallas car accident attorney at the Goolsby Law Firm for experienced advice about your rights. Call 1-972-394-2141 for a free consultation today.