It's summer, and that means our teens are out of school for the next few months. That also means they're more likely to be involved in a deadly car accident in Dallas and elsewhere throughout the country.
According to Mothers Against Drunk Driving, teen drivers are now facing the 100 deadliest days on our roadways. Nine of the 10 deadliest days occur between the months of May and August.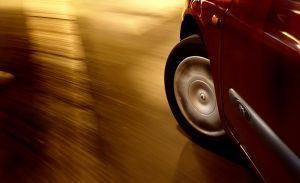 Our Dallas personal injury lawyers understand that teens are looking forward to a summer full of fun and are not focusing on school, homework or other responsibilities. Many of them may not be focusing on road safety either. Motor-vehicle accidents rank as the number one killer for teens in our country. One out of three of these fatal accidents is alcohol-related.
According to the National Highway Traffic Safety Administration, the United States had nearly 2,500 teen fatalities because of motor-vehicle accidents in 2009. Another 196,000 teens were injured in these accidents. This means that 11 percent of all drivers that were involved in a fatal accident that year was a driver 15 to 20 years old.
Young drivers made up nearly 6.5 percent, or 13.3 million, of all licensed drivers in the U.S. that year. That's a more than 5 percent increase from 1999.
Texas had nearly 200 fatalities occur from motor-vehicle accidents that involved a teen driver in 2009.
Partners for Safe Teen Driving offers these tips to help parents keep their young ones safe on our roadways:
-Be sure that the vehicle your teen is driving is in good working condition.
-Cap the number of passengers that your teen driver may drive with. This lowers the chances of distracted-driving-related accidents.
-Limit the number of evening hours that your teen can drive. Help them make other arrangements if they need to travel at night.
-Prepare them for our roadways by giving them plenty of supervised experience.
-Lead by example. Always be on your best behavior when your child is riding along with you.
-Try establishing a parent-teen driving agreement between the both of you to lay down ground rules behind the wheel.
-Make sure they put down the cell phone while driving.
-Train them to drive in poor weather conditions.
With the help of parents, we can aim to reduce teen traffic-related deaths during the upcoming summer months.
The Goolsby Law Firm is dedicated and motivated to fighting for victims and their families who have suffered in Dallas, Carrollton or the surrounding areas. If you or a loved one has been injured in an accident with a teen driver or any other car-related accident, call for a free consultation at 1-972-394-2141.
More Blog Entries:
Most Dangerous Roads Released for Dallas Teen Car Accidents, Dallas Injury Lawyer Blog, June 1, 2011 

Holiday Travel Expected to Bring a Higher Risk of Dallas, Carrollton Car Accidents, Dallas Injury Lawyer Blog, May 26, 2011
16-year-old Driver Kills 3-year-old in Possible Drowsy Driving Accident in Texas, Dallas Injury Lawyer Blog, May 19, 2011