Texas led the nation in the number of hyperthermia deaths for small children left alone in vehicles in 2010. Our state can get pretty hot during the summer months, so the National Highway Traffic Safety Administration wants to remind school employees, daycare centers, babysitters and parents who drive with small children not to leave them in the car alone to reduce the risk ofhyperthermia or heat stroke accidents in Dallas and elsewhere throughout the state.
Dallas injury lawyers know the fragility of small children can lead to serious heat-related injuries or illnesses when left in a car considering temperatures usually gauge many degrees hotter inside the vehicle than outside. Heatstroke usually occurs when body temperature surpasses 104 degrees. Symptoms can include dizziness, hallucinations, distress, lethargic behaviors, fast heart rate or hot dry skin that is flushed but not sweaty. Children can't regulate their internal thermostat as easily as adults, so their temperatures warm as much as three- to-five times faster than an adult's.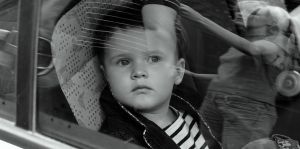 Safe Kids USA, the General Motors Foundation and other partners are teaming up to educate and bring awareness about the dangers of leaving children in vehicles in an effort to prevent heat-related deaths. Coalitions throughout the country and in Austin know the importance of this issue and will share prevention messages as well as post advertising campaigns on billboards, radio announcements, web banners and print ads. Tips to prevent heat-related illnesses and deaths will also be available.
"We're launching this program in Austin because the statistics for Texas are alarming," said Major Ron Joy, Highway Patrol, Texas Department of Public Safety. "Though Texas has a law addressing children unintentionally left in a car, Texas had 13 deaths in 2010, more deaths than any other state in the nation. In fact, one in every seven child deaths for heat stroke occurred in Texas since recordkeeping began. Together, we must work to help eliminate these tragedies."
The Department of Geosciences reports that from 1998 2010, there were 497 hyperthermia deaths of children left in cars; 71 of these fatalities were reported in Texas. Last year there were 49 in the U.S., and already this year there have been three reported fatalities. The first death this year occurred in Southeast Texas, and the most recent fatality occurred less than a week ago in Kentucky.

Safe Kids USA tips for preventing hyperthermia accidents for children left in vehicles include:
-Never leave a child in a vehicle alone, even with the air on or windows cracked. If you see a child in an unattended vehicle, call 911 or local emergency services for help.
-Place an important item like a purse, briefcase or cell phone on the backseat floor in front of your child so you remember they are with you.
-Set up a daily reminder on your cell phone or computer to remind you to drop off your child at daycare.
-Never allow children to play alone in vehicles, especially at home. Always lock the vehicle after exiting and make sure the keys are left out of reach of small children.
-If a child comes up missing, check your vehicle inside (including the trunk) and out first because children find them to be great hiding places.
Texas is one of 19 states that have a law in place to prevent leaving a child in an unattended vehicle. A recent study showed that charges were filed in 49 percent of deaths related to hyperthermia, and 81 percent resulted in convictions. If your child has been left in a vehicle by a babysitter, childcare provider, or daycare center you should contact an attorney right away to pursue legal action.
The Goolsby Law Firm represents personal injury victims and their families in Carrollton, Dallas or the surrounding areas. If you or a loved one has been injured, call 1-972-394-2141 for a free and confidential appointment.