An extra day for travel makes a world of difference getting to and from where you need to go, so Memorial Day weekend road trips are common.
Despite high prices at the gas pump, AAA Auto Club is predicting most Texans will travel by car this weekend, according to My San Antonio. The risk of a car accident in Dallas and elsewhere throughout the state is much higher considering 88 percent of travelers in Texas will be driving this weekend.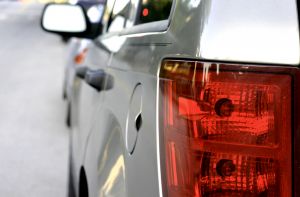 The National Safety Council estimated 366 traffic fatalities in 2009 when the actual number recorded during the holiday weekend period was 462. This Memorial Day holiday period (starting Friday at 6 p.m. and ending Monday at 11:59 p.m.), the National Safety Council (NSC) is predicting 39,400 injuries in traffic crashes and another 406 traffic-related fatalities.
Memorial Day weekend is one of the deadliest weekends of the year. NSC also says that if all passengers were to wear their seat belts this weekend, more than 100 lives could be saved nationally.
In 2009, the National Highway Traffic Safety Administration reported 32 fatal crashes in Texas on Memorial Day. There were 80 deaths reported in the state on that day alone in 2009.
Texas law enforcement will be patrolling areas for all sorts of traffic violators this weekend. Kicking off its 11th year, the Texas Department of Public Safety will enforce a zero tolerance for seat belt laws throughout the state in recognition of the national Click It or Ticket campaign.
"State law requires everyone in the vehicle to be restrained no matter where they are seated," said Assistant Director David G. Baker, who is the Chief of the Texas Highway Patrol. "Seat belts save lives, and that is the primary reason to buckle up, but we will have a zero-tolerance policy during this period, and violators will be ticketed if need be."
Fines for failing to wear a seat belt can range up to $250 plus court costs throughout the state. The zero tolerance policy will be enforced starting Monday, May 23, through Sunday, June 5.
Travel tips to remember as you head out for day trips or a weekend get-away this holiday weekend:
-Don't drink and drive. Alcohol consumption has a direct effect on a driver's ability to react and make decisions.
-Maintain a safe travel speed, especially when roadways are congested.
-Plan to take alternate routes with less traffic congestion or travel during non-peak hours of the day.
-Put your cell phone out of reach so you are not tempted to respond to incoming calls or text messages.
-Make sure you and all passengers are safely secured before putting the car in drive.
If you have been injured in a Carrollton car accident, contact a Dallas car accident attorney at the Goolsby Law Firm for experienced advice about your rights. Call 1-972-394-2141 for a free consultation today.