It could be worse.
That's the message when it comes to congestion and its impact on the risk of Dallas car accidents, according to the Urban Mobility Report issued by the Texas Transportation Institute.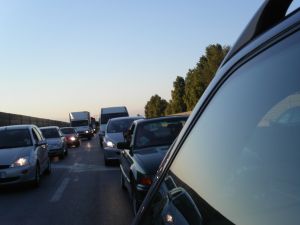 Dallas personal injury lawyers understand congestion brings with it an increased risk of serious and fatal accidents. Aggressive driving, road rage, distracted driving, and even speeding can all be byproducts of the frustration wrought by congested roads.
The Dallas Observer reports we fared better in this year's report than we did in 2007. Still, Dallas-Fort-Worth-Arlington commuters wasted an average of 48 hours behind the wheel in 2009, compared to 58 hours before the economic downturn.
It was still bad enough to rate Dallas seventh on the list of 439 most-congested urban areas. Cities worse off than we are included Chicago, Los Angeles, Washington D.C. and Houston.
Dallas commuters also wasted an average of 38 gallons of fuel.
Highlights of this year's report include:

-The cost of congestion in 2009 was estimated at $115 billion, compared to $24 billion in 1982 even after adjustments for inflation.
-As a nation, we wasted nearly 4 billion gallons of fuel, or about 130 days of flow through the Alaskan Pipeline.
-Cost to the average commuter was $808.
Average annual delay was 34 hours, compared to 14 hours in 1982.
If you or a family member is injured in a car accident, contact Dallas Injury Attorney Mike Goolsby for a free consultation to discuss your rights. Call (972) 394-2141. Serving Dallas, Carrollton and the surrounding areas.