A head-on car accident in Texas took the life of an East Texas toddler this past weekend, according to CBS 19. The driver of the other vehicle, a young 16-year-old, was reportedly on his way home from work and might have fallen asleep behind the wheel.
The accident happened just north of Golf road in Gilmer on Highway 155. The parents of the three-year-old and their 3-month-old daughter were in the vehicle during the accident and were not injured. The driver of the other vehicle only suffered minor injuries.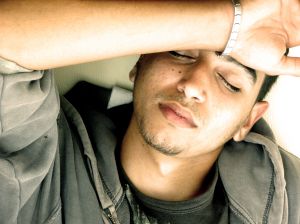 Dallas car accident attorneys urge driers to be aware of the effects of driving drowsy. The best prevention against drowsy driving accidents is to avoid them all together and stay where you are instead of getting behind the wheel of a vehicle and endangering the lives of you and other motorists.
The boy was transported to Children's Medical Centerin Dallas, on his third birthday, and later pronounced dead.
"When you are behind the wheel of a car, being sleepy is very dangerous. Sleepiness decreases awareness, slows reaction time, and impairs judgment, just like drugs or alcohol, contributing to the possibility of a crash," said AAA Foundation President and CEO Peter Kissinger. "We need to change the culture so that not only will drivers recognize the dangers of driving while drowsy but will stop doing it."
It's reported that two out of every 5 drivers, or 41 percent, confess to haven fallen asleep behind the wheel at one point or another. One in ten admits to being guilty of the act at least once in the last year, according to a AAA Foundation for Traffic Safety study. More than a fourth of those surveyed admit to driving while experiencing difficulty staying awake and difficulty keeping their eyes open during the last month.
"Many of us tend to underestimate the negative effects associated with fatigue and sleep deprivation and, conversely, overestimate our abilities to overcome them while driving," said Kathleen Marvaso, vice president, AAA Public Affairs. "This data underscores the importance of educating drivers on the simple, yet effective steps they can take to prevent a possible tragedy. Unfortunately, too many drivers have adopted the 'I'm tired, but I can make it' mentality, often to their own peril or to the peril of others."
Nearly 90 percent of surveyed drivers found it completely unacceptable for a person to operate a motor vehicle if they're so tired that they're having trouble staying awake. Unfortunately, sometimes a driver may try to push through fatigue.
"It is shocking to consider that one quarter of drivers admit to operating a vehicle in the last month in an incapacitated state." The National Sleep Foundation has been championing better drowsy driving awareness and education since 1991. Cloud adds, "We applaud AAA's work to elevate this issue for public scrutiny and action," says David Cloud, CEO of the National Sleep Foundation.
New data, provided by the National Highway Traffic Safety Administration, estimated that more than 16 percent of deadly motor-vehicle accidents and one in eight accidents that result in vehicle-occupant hospitalization involve a drowsy driver.
If you believe you might be getting sleepy behind the wheel, the AAA Foundation urges you to pull over and rest, drink a caffeinated beverage or switch with a passenger and allow them to drive while you rest. These preventative measures can be used to keep you, and other motorists, safe on our Texas roadways.
The Goolsby Law Firm is dedicated and motivated to fighting for victims and their families who have suffered in Dallas, Carrollton or the surrounding areas. If you or a loved one has been injured in an accident with a drowsy driver or any other car-related accident, call for a free consultation at 1-972-394-2141.